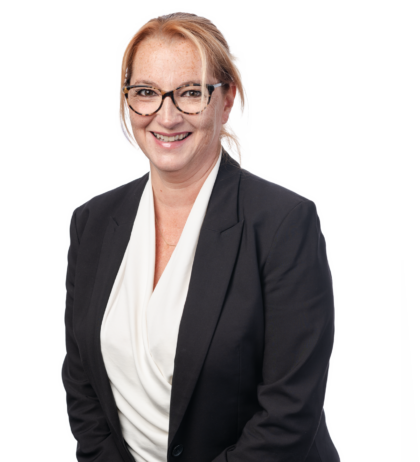 Candidate
Chantal Huot
Mayor
Ahuntsic-Cartierville
---
Chantal studied International Studies at York University in Toronto and obtained a second Bachelor's degree in Public Communications from Laval University in Quebec City, where she is originally from. As a communications professional, she has worked in numerous political offices with several Quebec government ministers in different departments. She has also held the position of media relations manager in Montreal's largest health institutions: the CHU Sainte-Justine, the Centre hospitalier universitaire de l'Université de Montréal (CHUM), the Agence de santé et des services sociaux de Montréal and the Centre jeunesse de la Montérégie.
In 2014, she obtained a master's degree in organizational development to further her career. Since 2017, she has been a communications advisor in the office of the dean of the School of Public Health at the University of Montreal. She has lived in the Ahuntsic neighborhood since 2012 with her family, her husband, Benoit who was raised in the neighborhood, and her two children, Tristan and Charlotte. They both played soccer for many years with the Ahuntsic Braves and the Salaberry Sports Federation (FSS) and attended the Sophie-Barat neighborhood schools and Collège Mont Saint-Louis.
It is with enthusiasm that she joins the troops of Ensemble Montréal and will proudly carry the colors of mayoral candidate Denis Coderre, alongside Hadrien Parizeau, councilor in the district of Saint-Sulpice, and Effie Giannou, councilor in the district of Bordeaux-Cartierville.