Ensemble Montréal announces the candidacy of Angela Gentile as city councillor for the district of Saint-Leonard East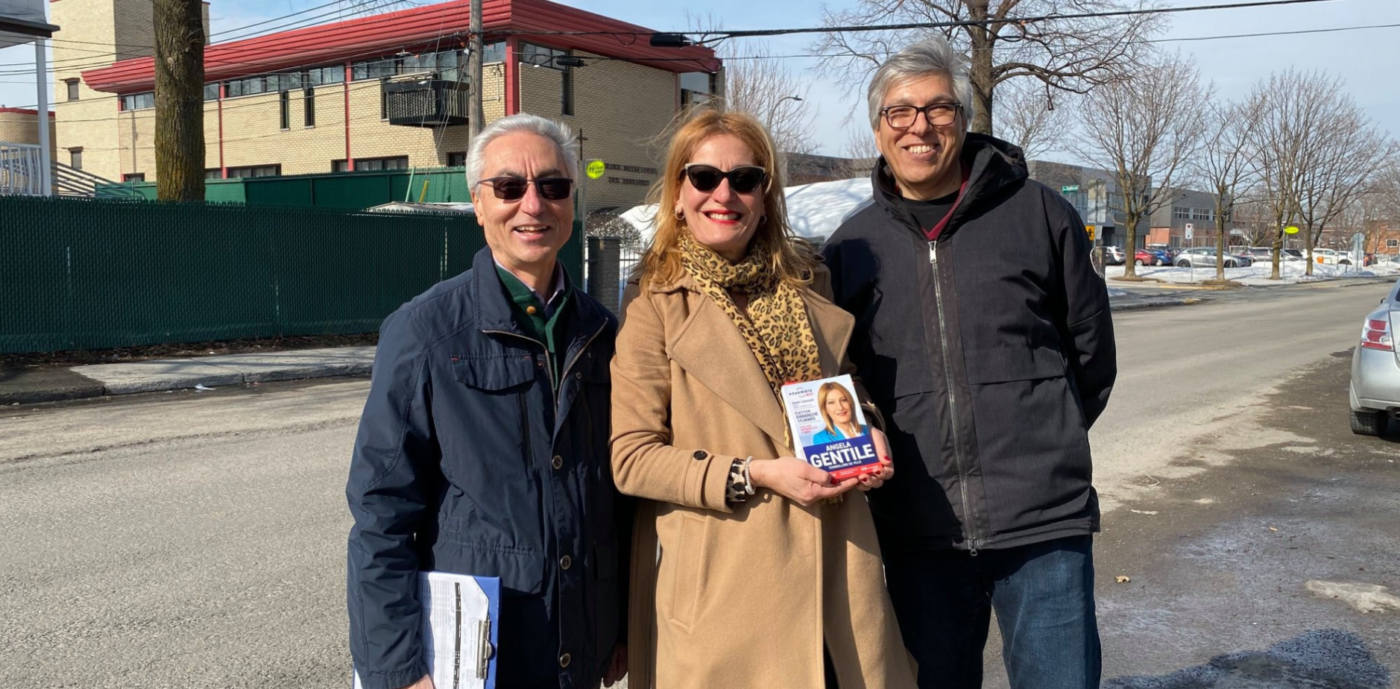 Montréal, Wednesday, December 18th, 2019 – Lionel Perez leader of Ensemble Montréal, surrounded by the team of elected officials from Saint-Léonard announced the candidacy of Angela Gentile for the March 15 by-election in the district of Saint-Léonard-Est.
"I am delighted to present such an outstanding candidate. Angela Gentile is a woman who has lived in the borough of Saint-Léonard all her life, who is the president of a successful family business. It is a great source of pride to see her ready to join Ensemble Montréal's team of elected officials," said Mr. Perez.
Angela Gentile was born and raised in Saint-Léonard. She is president of her family business, a garden centre with four branches, established in 1963. The candidate is also very active in the borough, with several volunteer commitments, particularly in the Italian community and at the Women's Forum. Her work and dedication earned her the title of Outstanding Citizen for the 150th Anniversary of Canadian Confederation and the Queen Elizabeth II Diamond Jubilee Medal in 2012.
"I'm making the leap into municipal politics now to give back to the community in which I grew up and which has made me the woman I am today," said Angela Gentile. "I believe that my personal experience and management expertise can serve the citizens of Saint-Léonard. In addition, I am fortunate to join a remarkable team that has always supported local businesses. It was very important to me."
Michel Bissonnet, Saint-Léonard Borough Mayor, was delighted with Ms. Gentile's candidacy. "Her involvement in the community is exemplary. It is clear that all current elected officials are enthusiastic about her candidacy and that we hope to see her join our team," he said.