Ensemble Montréal presents two new candidates in the borough of Côte-des-Neiges-Notre-Dame-de-Grâce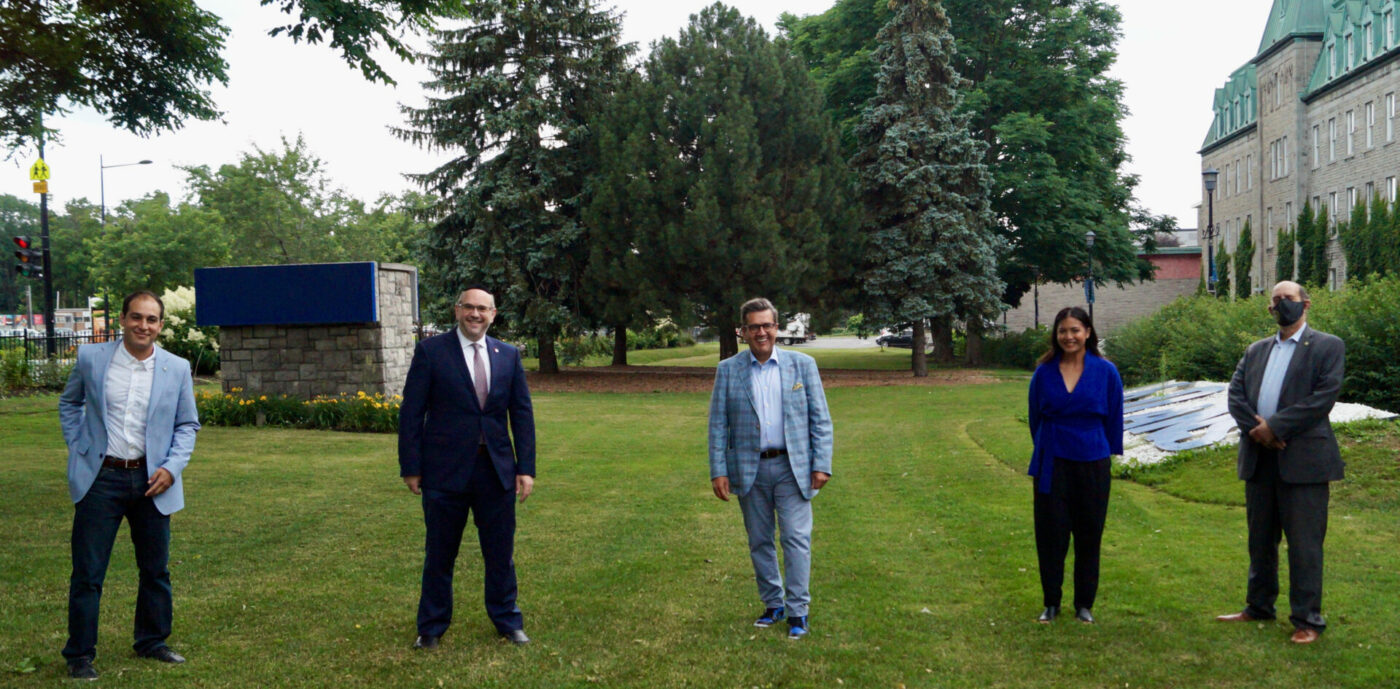 MONTREAL, June 30, 2021 – The leader of Ensemble Montréal, Mr. Denis Coderre, announced this morning two new candidates in the borough of Côte-des-Neiges-Notre-Dame-de-Grâce. Ms. Stéphanie Valenzuela and Mr. Sonny Moroz will defend the party's colors as City Councillors in the districts of Darlington and Snowdon in the November 7 municipal elections.

"The strength of the Ensemble Montréal team is the rich experience of our candidates, both human and professional. Today's announcement is no exception. The varied expertise of our two candidates will help us shape a city that is a great place to live for all citizens. One thing unites them: their commitment to their community and their desire to constantly improve it," said Mr. Coderre.

These nominations are in addition to the one announced a few weeks ago by Lionel Perez, who will run for mayor of Côte-des-Neiges-Notre-Dame-de-Grâce after 12 years representing residents of the Darlington district as a City Councillor.

Stéphanie Valenzuela for the Darlington district

Ensemble Montréal will be counting on Ms. Stéphanie Valenzuela to take over from Mr. Perez as City Councillor. From Montreal to Mexico, this McGill University political science graduate has been involved for several years in various local and international organizations to improve the quality of life of youth and families in difficulty. The team was particularly impressed with her extensive work in this area, including the Buklod: Strengthening Families Program, and her dedication to the Filipino Heritage Society of Montreal.

Residents of the Darlington District will appreciate her ability to build relationships between communities, provide pragmatic solutions and mobilize citizens around a common cause.

"Stéphanie is the perfect embodiment of the next generation of municipal politicians for the Montreal of tomorrow. With all her enthusiasm, motivation and dynamism, I have no doubt that she will breathe new life into the District of Darlington, while continuing to advocate the values of openness, transparency and equality that are dear to the borough," said Mr. Perez.

Sonny Moroz for Snowdon District

Already well known for his involvement in the Côte-des-Neiges community, Mr. Sonny Moroz is currently working as the Outreach Coordinator for the Member of Parliament for Mount Royal. His responsibilities have included supporting cultural communities, seniors, children and vulnerable people. He will continue his excellent work in this area on the municipal scene if elected as a Councillor for the Snowdon District. Ensemble Montréal is proud to team up with this young, dedicated citizen who is sensitive to community issues and has nearly ten years of experience with the various levels of government, which he will be able to put to good use for Montrealers.

His candidacy is seconded by Marvin Rotrand, who will be retiring at the end of his term as Snowdon Councillor after 39 years of dedication.

"Not only can I leave municipal politics with a sense of accomplishment, but I can also leave with the confidence that the residents of Snowdon will have someone who works tirelessly. Sonny is someone who is dedicated to the job until expectations are met and that is why he has my full support," said Mr. Rotrand, outgoing Snowdon District Councillor and member of Ensemble Montréal.

For Ensemble Montréal, the arrival of Ms. Valenzuela and Mr. Moroz demonstrates once again that the party attracts candidates from all walks of life, all backgrounds and all generations and that its ideas respond to a generalized disappointment with the current administration.

"Road repairs, vitality of commercial arteries, and improvements to parks and municipal facilities have been sidelined in recent years in Côte-des-Neiges-Notre-Dame-de-Grâce. This is unacceptable and we look forward to addressing it through a local program focused on the three "I's": investment, inclusion and innovation. We have the right team to represent the most populous and diverse borough in Montreal, while restoring quality of life for families," concluded Lionel Perez.