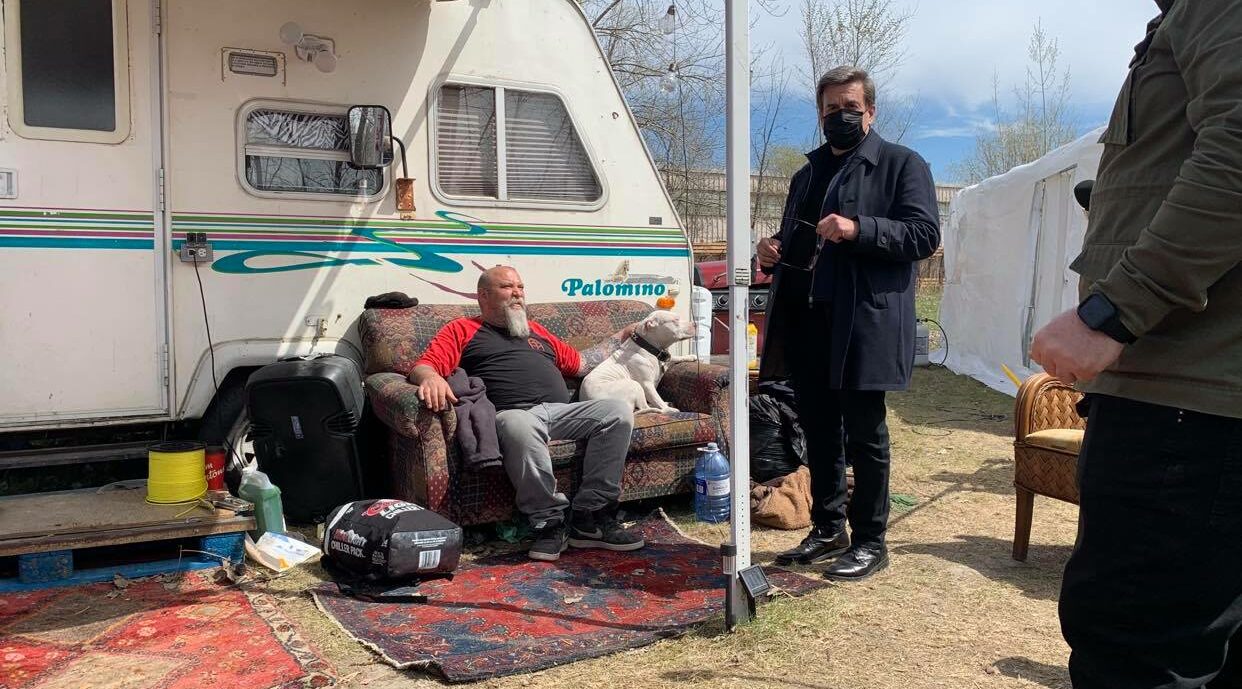 MONTREAL, April 27, 2021 – The leader of Ensemble Montréal, Mr. Denis Coderre, the Official Opposition spokesperson on homelessness, Mr. Benoît Langevin, as well as the city councillor and mayoral candidate for Mercier-Hochelaga-Maisonneuve, Ms. Karine Boivin Roy, went today to the corner of de l'Assomption Boulevard and Hochelaga Street to take stock of the situation of the makeshift camps in Montreal. They were accompanied by Mr. Sam Watts, President and CEO of Welcome Hall Mission, Mr. Jean-Marie Lapointe, animator, author and committed speaker, Father Claude Paradis and volunteer Mr. André Leroux. André Leroux.
Mr. Coderre, Ms. Boivin Roy and Mr. Langevin shared their concerns and solutions to support homeless people and community organizations. The leader of Ensemble Montréal proposes, among other things, to purchase a hotel with about thirty rooms to offer permanent housing. This acquisition, valued at $10 million, would be the result of a partnership between the City of Montreal and the hotel sector.
"The fight against homelessness is also a responsibility of the City of Montreal. It is time for the Plante administration to show leadership and use the powers of Reflex Montreal rather than adopt a wait-and-see attitude. We need to learn from last summer and act on the first tent. The money allocated to fight homelessness is not an expense, it is an investment," said Denis Coderre, leader of Ensemble Montréal.
Mr. Coderre deplores the inaction of the Plante administration while several camps are beginning to emerge and grow in the city. It is the case in Mercier-Hochelaga-Maisonneuve and Ville-Marie, but also on the Plateau-Mont-Royal where an encampment has taken shape near the Mont-Royal station during the last weeks.
For several months, Ensemble Montréal has been asking for the extension of winter measures, an increase in the budgets dedicated to community organizations as well as an increase in the number of mixed police/social worker teams. However, these requests have all gone unheeded by the mayor.
"Homeless people need specific and adapted resources. Knowing that the risks surrounding security are very present, we must prevent the worst and quickly put in place an individual support plan. History is repeating itself while the Plante administration had a whole year to draw inspiration from best practices," concluded Mr. Coderre.