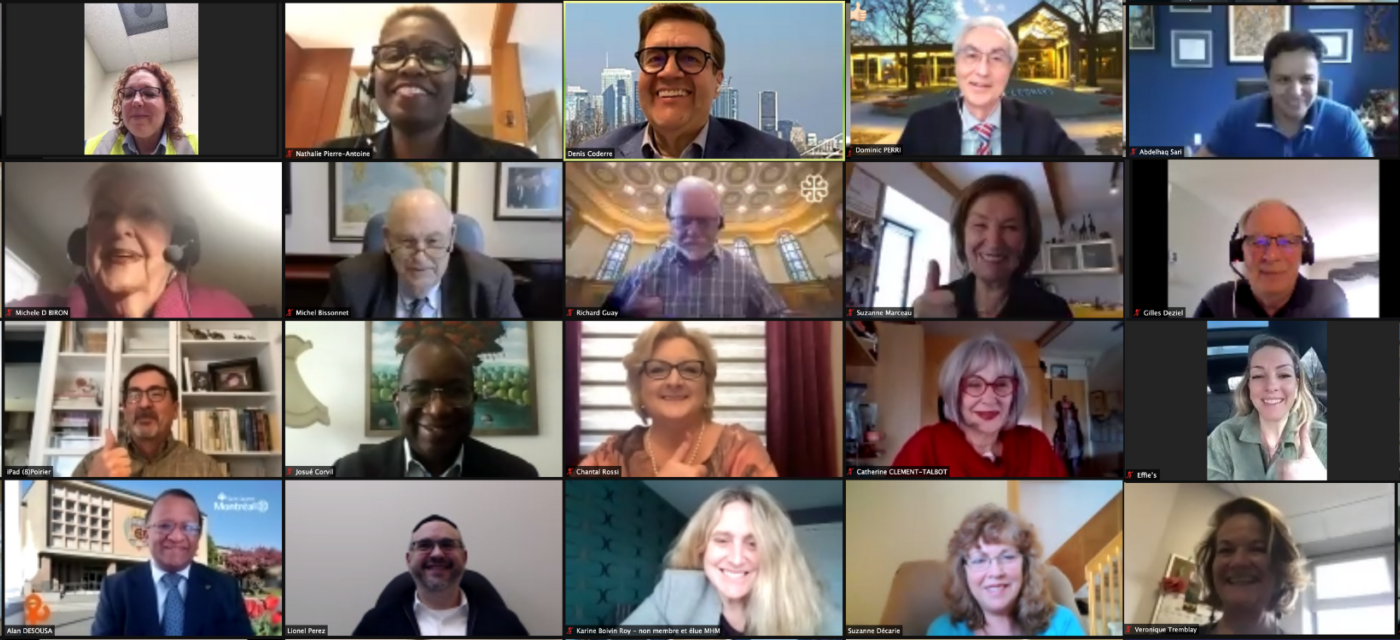 Montréal, March 30, 2021 – Ensemble Montréal welcomes with open arms its new leader, Mr. Denis Coderre. Following a unanimous vote of the caucus of elected officials and the executive committee of our political party, Mr. Coderre will officially take the reins of the party on April 7th.
Mr. Coderre's vision of once again making Montréal a great city for all of us is shared with enthusiasm by our elected officials. They fully subscribe to his wish to make a Montréal for all Montrealers, as well as his desire to improve the quality of life for the entire population.
We also applaud his desire to ensure a healthy coexistence between all our communities and to put in place all the tools needed to improve living together. This cohesive approach will restore Montréal's image of a great city to live in, both locally and internationally.
The Ensemble Montréal team is delighted to be able to continue building the Montréal of tomorrow alongside Mr. Coderre. His four years of retreat and reflection, moving around and meeting people, have given him a new perspective on the city and its issues. As the political world has changed during the past few years, so has Denis Coderre.
His return to municipal politics coincides with the need to make Montréal a safe city that serves its residents well. He will make all Montrealers winners.
At the same time, Ensemble Montréal would like to thank Lionel Perez for the remarkable work he has accomplished over the past four years as Leader of the Official Opposition. His dedication to the metropolis, his rigour and his mastery of municipal issues have been great assets not only to the Ensemble Montréal team, but also to the entire population.
"I welcome the arrival of Denis Coderre as leader of our team and the next mayor of our beloved metropolis. We will now be able to focus on Montrealers' crucial issues on all fronts", declared Mr. Perez.
Ensemble Montréal's team of elected members, which has been the Official Opposition at City Hall since November 2017, comprises 30 experienced representatives who are fully dedicated to the people of Montréal and have defended the interests of each and every citizen with rigour and passion over the past four years.