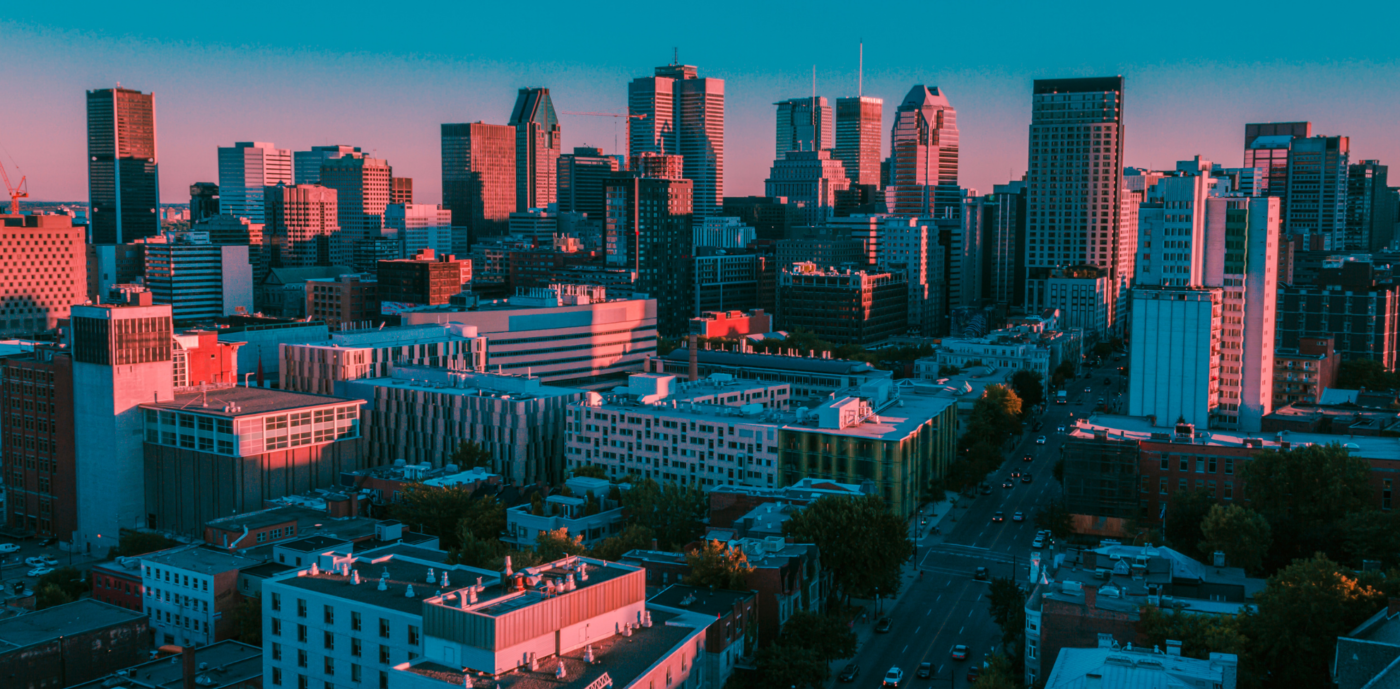 Montreal, October 31, 2021 – Ensemble Montréal leader and Montreal mayoral candidate, Mr. Denis Coderre, declared his commitment to facilitating access to home ownership for residents and curbing the exodus to the suburbs, which has reached record numbers over the last four years. To this end, the party is proposing to review the homebuyer assistance program and promoting the cooperative housing model.
"The obstacle to home ownership access for Montrealers has a lot to do with the price of real estate, but also with many people's inability to afford down payments. Our new program will give them practical help with this. Unlike the current administration, we empathize with residents who are interested in becoming homeowners. We are not only going to help residents access homeownership, we will also help them keep their homes," said Mr. Coderre.
A home ownership access ecosystem
The party proposes a reform to the Home Purchase Assistance Program, which refunds the welcome tax to qualified homeowners, to instead give first-time homebuyers 10% of their new home's value. This subsidy paid by the City of Montreal must be reimbursed, without interest, upon the sale of their home. The maximum income ceilings will be determined by household type, i.e. single person, single parent, couple, with or without children. Montrealers will be able to find out if they are eligible using an online calculator that will be made available.
Inspired by Accès Condos, this program will cover all homes, not only those developed by the Société d'habitation et de développement de Montréal. To prevent investors from taking advantage of the situation, an agreement will be established between homebuyers and the City of Montréal, whereby the City will take back a portion of the capital gain if a home is resold within five years.
"Currently, few Montrealers qualify for the homebuyer assistance program because of the program's criteria, which lag behind actual market conditions. Many families welcome this program, but it often makes little difference in their ability to purchase a home. With a difference of 2%, homeowners are putting themselves at risk if something unexpected happens," explained Francine Verrier, candidate for mayor of the Sud-Ouest borough.
Through this homeownership ecosystem, people 65 and older with incomes under $50,000 will have the opportunity to defer payment of the annual property tax increase until their home is sold, for the first million in value of their house. This measure will avoid placing some people in a position of financial insecurity that could force them to sell their homes.
In addition, as part of a tax overhaul and diversification of revenue sources, the Coderre-Gelly administration will look at the possibility of eliminating real estate transfer taxes.
Promoting cooperative housing
To encourage home ownership under the co-op housing model, a property tax rebate program will be offered to new co-ops during their first two years of operation. Ensemble Montréal will also respond to the request of the Fédération des coopératives d'habitation intermunicipale du Montréal métropolitain by demanding a change in the fiscal system that would grant them a sliding property tax structure.
"Many co-ops, which are really social housing, may eventually be choked by property taxes and have difficulty staying afloat when major repairs are needed. We must change the real estate tax system if we want to keep the co-ops we already have," said Chantal Huot, candidate for mayor of Ahuntsic-Cartierville.
These measures are in addition to the party's commitment to create an Impact Investment Fund for social and community housing, which will encourage the creation of more housing cooperatives, among other things. The fund will receive a base investment of $25 million from the City, while institutional and private partners such as philanthropic foundations, private or union investment funds and other levels of government will be invited to contribute.
On a larger scale, the Coderre-Gelly administration will develop 50,000 new housing units over four years to ease the pressure on the real estate market and thus mitigate the housing price surge.
"We refuse to see Montréal divided between social housing and luxury homes. The truth is that the overwhelming majority of the population has access to neither. We want to make a difference for residents who need a helping hand to purchase or keep their home in Montreal but find themselves being pushed away," concluded Denis Coderre.
To view the party's housing platform, click here: