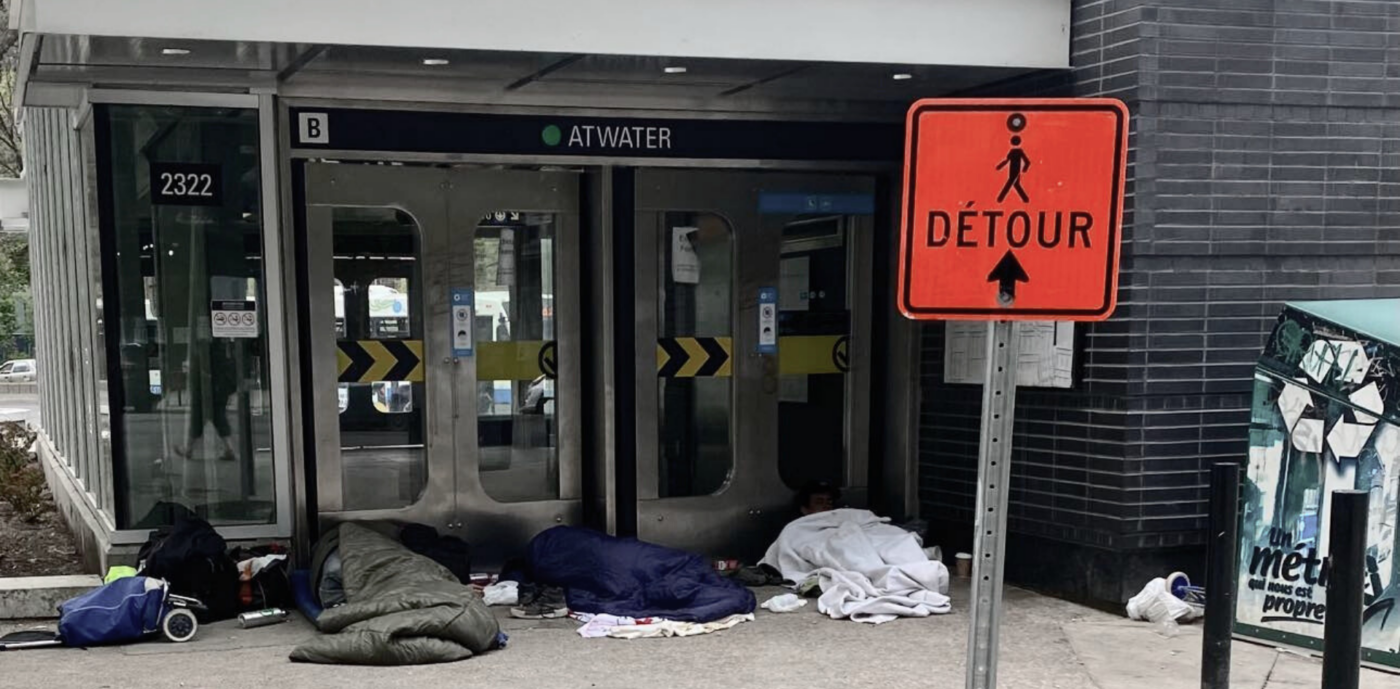 With the 2024 budget just weeks away, the Official Opposition at Montréal City Hall is calling on the Plante administration to revamp its processes and budgets to better serve the needs of the homeless. Among other things, Ensemble Montréal is demanding that Montréal double funding for community organizations and street workers, for a total annual budget of $12 million, and get away from "seasonal logic" – the season-by-season planning that creates permanent instability and alarm among those on the ground.
To achieve this, community organizations need to be better supported in their search for space, to enable the opening of sufficient numbers of permanent, 24/7 accommodations. Once space is made available, priority should be given to adapting it for women. Women are increasingly numerous among the homeless, and many avoid mixed-gender shelters for fear of violence. A similar request has also been made by the opposition parties in Québec City. Shelters dedicated exclusively to members of the LGBTQIA2S+ community, members of Indigenous and Inuit communities, and individuals with special needs should also be priorities.
It's important that these resources also be deployed in outlying areas, to meet the needs in all four corners of the metropolis, and to remedy downtown saturation. What's more, it's vital that each new site is provided with tools to ensure healthy cohabitation and avoid repeating scenarios of alarm experienced in the Village, Milton-Parc and Chinatown.
Finally, it's crucial that the Plante administration set itself concrete targets and measure the impact of its actions, rather than deploying resources just hoping for luck with their effectiveness – a way of doing things that was criticized by the Auditor General in her 2021 annual report. The results should be presented in a quarterly report so that the municipal administration can quickly adjust to the situation on the ground.
"Data and objectives are crucial for any organization in 2023, and the City of Montréal is no exception. Right now, the administration is putting resources on the ground, but with no idea of what's working and what's not. It just does the same thing over and over without asking questions. At some point in time, you also have to take a good look at your results," said Benoît Langevin, the Official Opposition spokesperson for homelessness.