Lionel Perez will run for mayor of Côte-des-Neiges–Notre-Dame-de-Grâce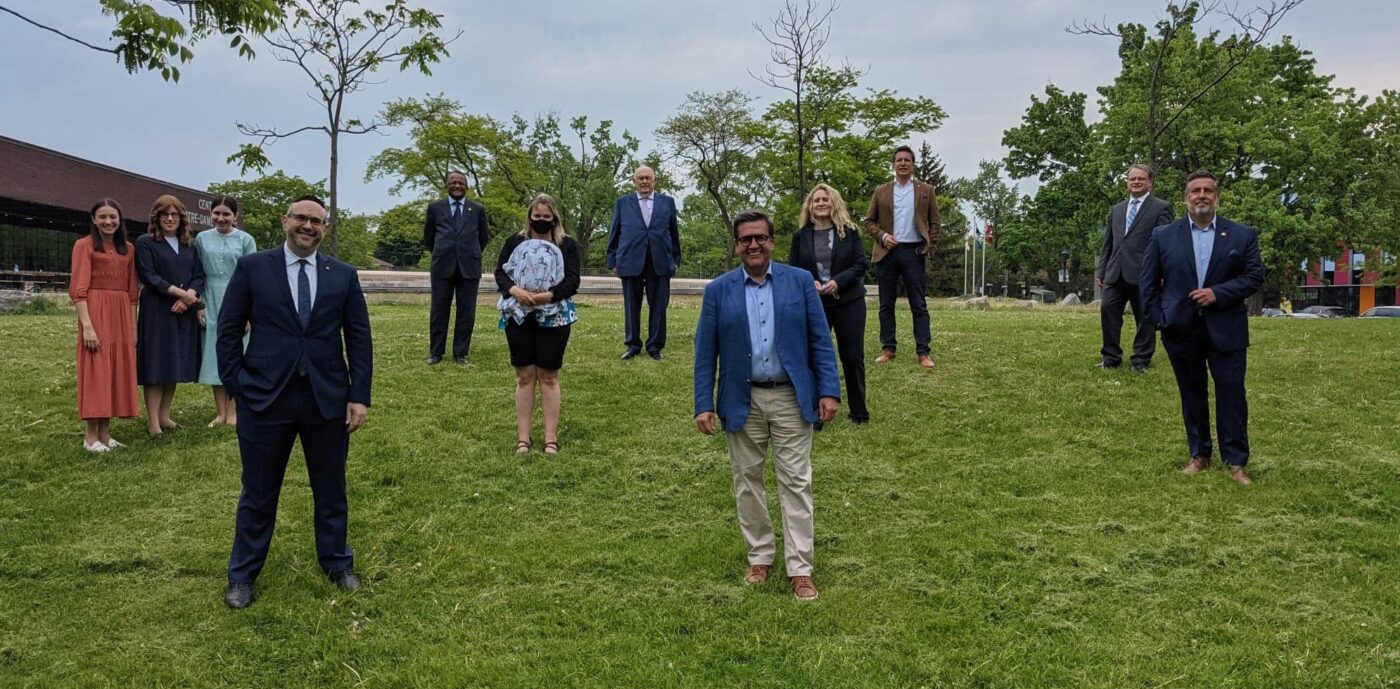 MONTREAL, May 26, 2021 – The leader of Ensemble Montreal, Mr. Denis Coderre, announced this morning during a press conference in front of the Notre-Dame-de-Grâce Cultural Centre that Mr. Lionel Perez, a lawyer by training and city councilor of the District of Darlington for the past 12 years, will run for mayor of Côte-des-Neiges–Notre-Dame-de-Grâce during the municipal elections this November.
Leader of the Official Opposition at City Hall since 2017, Mr. Perez will propose a pragmatic and inclusive approach with a strong leadership focused on solutions for the benefit of the population of the entire borough.
"I worked with Lionel Perez and I know he will be a great mayor. His exemplary attention to detail, his leadership as well as his pragmatic and progressive vision will allow Côte-des-Neiges–Notre-Dame-de-Grâce to become a borough where services to citizens are at the forefront. Together, we will reinforce the principle of living-together", said Denis Coderre, Leader of Ensemble Montreal.
"As Montreal's most populous and diverse borough, we need to be proactive in integrating our diversity, ensuring their voice is heard and the need to change inequalities. I am proud of my record on this front and will continue to be a leader for all", stated Lionel Perez, candidate for mayor of Côte-des-Neiges–Notre-Dame-de-Grâce for Ensemble Montreal.
A local program focused on investments, inclusion and innovation
These last years, Lionel Perez has been able to defend the interests of all Montrealers by providing concrete solutions. His leadership and commitment have been felt beyond the district of Darlington with the creation of the Côte-des-Neiges–Notre-Dame-de-Grâce Youth Council, the negotiated undertaking from the YMCA – N.D.G. to maintain its activities in the borough or even the tabling a motion to deal with the rental of short-term rental units on Airbnb.
Notwithstanding his accomplishments in promoting local participatory democracy to young adults, preserved the cultural and sporting infrastructures in the borough and proposed a by-law on short-term rental units, Mr. Perez recognizes that there is still a long way to go to restore the quality of life of families and citizens as a whole. His local program will focus on the three "I" : investments, inclusion and innovation.
"Over the last four years, Côte-des-Neiges–Notre-Dame-de-Grâce has suffered a shortfall of 50 million dollars in capital investments from reduced transfers from the current administration at the City Hall. We simply did not get our fair share, which reduced the quality of life for our families. Road repairs, vitality of commercial arteries, and improvements of parks and municipal facilities have been set aside. This is unacceptable and I look forward to remedying these issues", added Mr. Perez.
With his experience and his knowledge of the municipal apparatus, Lionel Perez will be able to ensure Côte-des-Neiges–Notre-Dame-de-Grâce receives what the borough deserves.
"The residents can count on Lionel to provide them a borough administration that governs through openness as well as to deliver the goods. Citizens have trusted him for three terms now as city councilor and I am convinced that he will be able to uphold this trust with proposals that meet the population's expectations", concluded Mr. Coderre.