Save the Lachine Marina! The Boaters' Association and the Official Opposition ask the City of Montréal to be transparent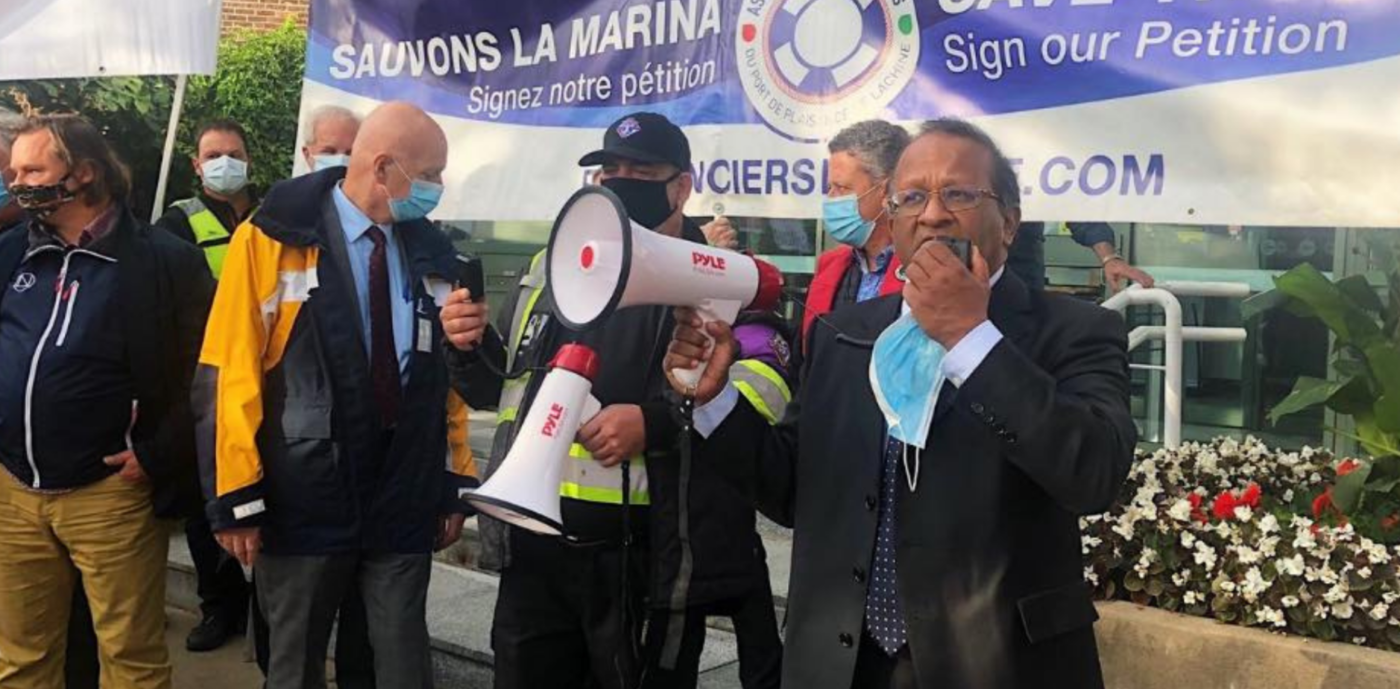 Montréal, August 24, 2020 – On behalf of the Port of Lachine boaters association, Mr. Alan DeSousa, elected member of Ensemble Montréal and mayor of the borough of Saint-Laurent, will table a petition signed by more than 10,000 residents at today's municipal council meeting asking the City to reconsider its decision to terminate the marina's activities and to hold public consultations on the future of the site before taking any irreversible steps.
For nearly 100 years, the Lachine Marina has been a major urban, tourist and sports attraction for Montréal. The marina is also a playground and gathering place for more than 450 families who, year after year, build relationships and contribute to the commercial vitality of Lachine.
The surprise mid-summer announcement, in the middle of a pandemic, was made without any consideration for boaters and gave them very little time to react. The City of Montréal has been totally inflexible about its cavalier and unannounced decision. The boaters tried in every possible way to propose pragmatic solutions that would allow the marina to coexist with a possible waterfront park. An independent architect even proposed a plan to the borough of Lachine that would achieve this objective.
The City's lack of transparency in this action is worrisome, especially since it directly affects hundreds of residents who have not been able to be heard. Closing Québec's largest marina in the fall of 2020 is in essence expropriating many families who will find their vacation spot gone, and it will have a significant financial impact on Lachine merchants.
"It's deplorable to see the Plante administration setting Montrealers against each other like this. Boaters against Lachinois, pedestrians against motorists, merchants against cyclists – this has gone on long enough. I'm a Montrealer, I live in Lachine, I sold my car to have a boat and I think that in 2020, when we're talking about expropriating 450 families from their vacation homes, the least we can do is hold a public consultation," said Ms. Josée Côté, director and official spokesperson for the Port of Lachine Boaters Association.
Boaters can count on the support of Ensemble Montréal. Mr. DeSousa, the Official Opposition critic on this issue, made a point of saying: "It seems obvious to me that, in the case of the Lachine Marina, we have just one more case where Projet Montréal is deaf to residents' needs. We have criticized their undemocratic approach on several occasions over the past three years. Whether it was the botched reconfiguration of Camillien-Houde/Remembrance Road, the controversial Outremont parking policy or more recently, anger over this summer's installation of safe active mobility lanes, Ensemble Montréal has taken to the streets to denounce the lack of understanding and empathy of Valérie Plante and her elected representatives. Boaters in Lachine should not be treated like second-class citizens," concluded Mr. DeSousa.