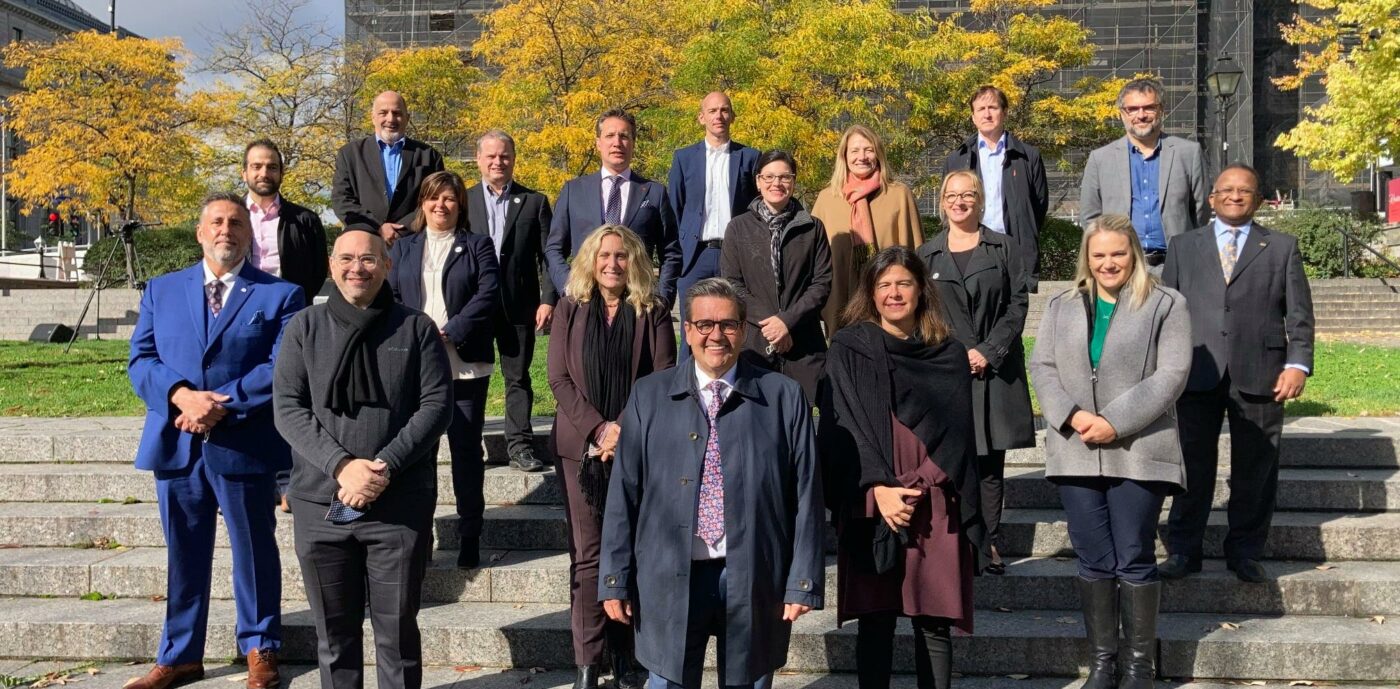 Montreal, October 17, 2021 – Montreal mayoral candidate and Ensemble Montréal leader Denis Coderre announced today that no borough will be left behind for partisan reasons. The party is committed to putting in place six new funds dedicated to the boroughs, totalling $120 million over four years, and thus improving services for Montrealers across the island.
"In our previous mandate, we had initiated a reform to make the funding of the boroughs more equitable, but it was stopped by the current administration. We will resume work to address the inequities between neighbourhoods and ensure that all Montrealers are treated fairly. It takes strong boroughs to build a strong city, each component is necessarily part of the whole," said Mr. Coderre at a press conference where he was surrounded by Ensemble Montréal mayoral candidates for the boroughs.
The money allocated will allow the boroughs to proceed with greater efficiency in making streets safer and more secure, cleaning, greening, maintaining sidewalks, as well as in maintaining parks and creating dog parks. In addition, Ensemble Montréal will reinvest the $100 million that was cut by the current administration for local street improvements.
"This is a reorientation in our relationship with the boroughs, as well as in the way we respond to their needs while respecting their jurisdiction. We will stop turning down critical projects solely for partisan reasons. Our team believes in a sound collaboration between the city-centre and its boroughs, regardless of the party at the helm," added the leader of Ensemble Montréal.
The way in which the money and the requests for funding will be distributed and processed will be determined by the boroughs and city-centre Comité de concertation (cooperative committee), which will be created and chaired by Lionel Perez, candidate for mayor of Côte-des-Neiges-Notre-Dame-de-Grâce.
"The underfunding of the boroughs was recognized and, over the course of our previous mandate, our administration was the first to remedy it. The boroughs can count on our team to get them their fair share so that they can offer quality, local services to Montrealers, at the level residents deserve," said Perez.
A monthly meeting will be held between the city-centre and the borough mayors to ensure a sustained dialogue and build trust between the various elements of the city.