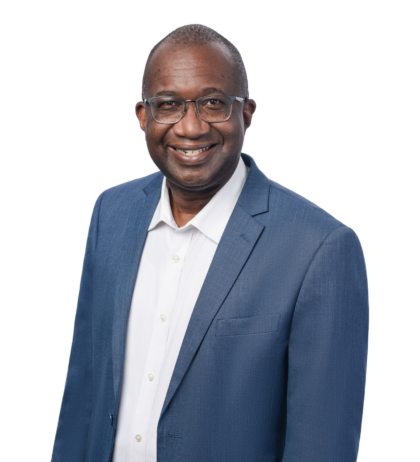 A Saint-Michel resident, Josué Corvil has always been significantly involved in his community, long before he was elected by the citizens of the Saint-Michel district. As a librarian and literature enthusiast, his commitment has been demonstrated on many occasions, notably by the reading workshops he has led for young people for the past ten years. This elected official also holds numerous university degrees, including a master's degree in library and information science from Université de Montréal. 
In addition to being a member of the Commission sur le développement social et la diversité montréalaise, Josué received the award for supporting the cause of devalued children from FOVA (La Fondation Voix Angélique) in 2016, one of the many community organizations he has been involved with over the years. 
Entering politics was a natural decision for Josué. Curious and committed, he wanted to get more involved in his community and make a real difference in the daily life of Saint-Michel. He says he is proud of the resilience, the mobilization and the voice of the citizens of this district. As an elected official, he wants to continue to reach out to citizens, listen to them and, essentially, make them happy.
"Our bosses," says Josué, "are all Montrealers. We must be accountable to them and serve them with the utmost rigour, listening and caring."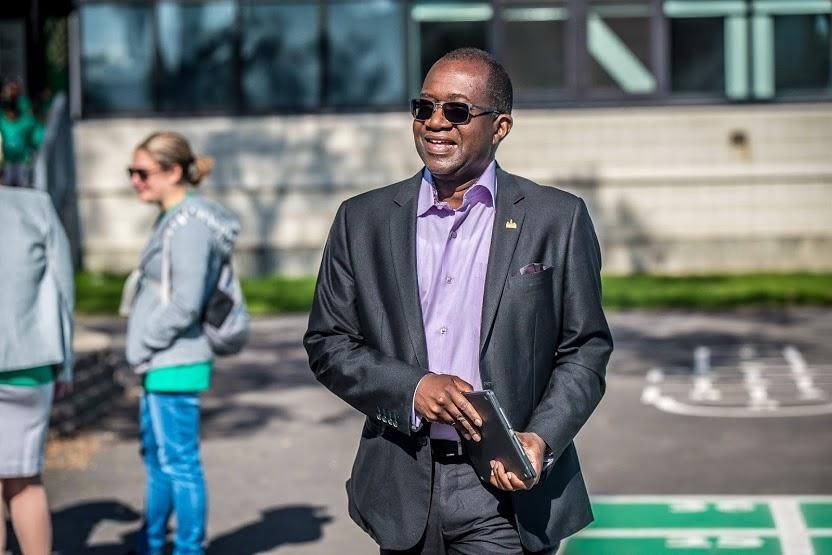 ---
Work Experience
Librarian, City of Sherbrooke 2018
Librarian, CIUSSS Estrie, CHU Sherbrooke 2017
Librarian, Commission scolaire des Grandes Seigneuries 2014 – 2016
Library coordinator, City of Terrebonne 2013
Responsible for the school's libraries, Stanislas Academy 2010-2013
Library coordinator, City of Terrebonne 2009 – 2010
Archivist, Sanofi – Aventis 2009
Education
Mini-conference, post-secondary education teaching Université de Montréal 2008
Training La diaspora caribéenne, les transferts et le développement Focal – Montreal 2005
How to manage change, course given by Corporation des bibliothécaires professionnels du Québec 2004
Preserve audiovisual archives course, Association des archivistes du Québec 2002
Course on audiovisual documents, Corporation des bibliothécaires professionnels du Québec 2002
Master of Library & Information Science Université de Montréal 1995
Certificate in Multiethnic Intervention Université de Montréal 1993
Bachelor of Arts in Communication, Université de Montréal 1992
Certificat in French Language Proficiencies
Université de Montréal 1992
Certificat in Archiving, Université de Montréal 1991
Community Involvment
Volunteer, Fondation des voix évangéliques (FOVA) 2013 to present
Volunteer organizer for the Evangelical music festival in St-Michel 2012 – 2016
Animator for various cultural events in St-Michel 2008 to present
Librarian and organizer, documentation centre
Géoagri-Consult 2007 – 2017
Awards and Distinctions
FOVA award for supporting children in need 2016