Ensemble Montréal Is Calling for a Reform of the Home Purchase Assistance Program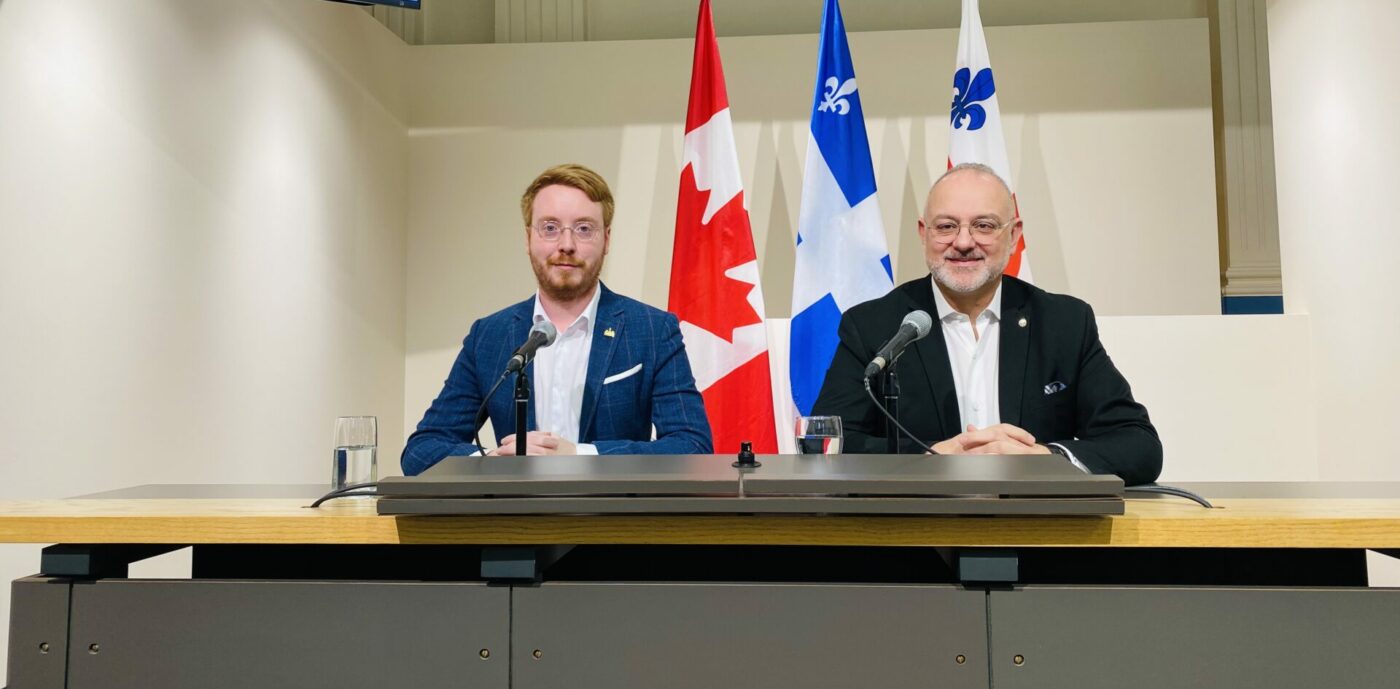 The Leader of the Official Opposition at Montreal City Hall, Mr. Aref Salem, and the City Councilor for the district of Tétreaultville, Mr. Julien Hénault-Ratelle, held a press conference this morning where they demanded that the Home Purchase Assistance Program (HPAP) be reformed.
For the elected officials of Ensemble Montréal, stricter criteria and more rigorous verifications are necessary to ensure that this program's subsidies are being distributed to middle-class Montrealers. Currently, the program does not establish a maximum eligible income, meaning even highly affluent households can benefit from the HPAP.
A Reform to Respond to Montrealers in Need
To correct the situation, Ensemble Montréal is asking the administration to draw inspiration from the CMHC's First-Time Home Buyer Incentive, which establishes a maximum eligible income in order to access the subsidies it offers. Moreover, the HPAP's current conditions allow foreign buyers and Canadians from other provinces receive subsidies that are paid for by Montrealers via the Home Purchase Assistance Program. So, there should also be further eligibility conditions put in place so that the HPAP is accessible to Montrealers, including permanent residents and non-permanent residents authorized to work in Canada.
Lastly, to better remedy economic inequality, Ensemble Montréal proposes that the sums which will no longer benefit highly affluent buyers and foreign buyers be put towards the creation of a category, still within the scope of this program, that would award larger sums to single-parent households, which represent one in ten families. The City should also take a sliding scale approach to assisting households so that those with lower incomes receive a higher amount.
A Reform That Is Accompanied by Improved Oversight
Not only is access to the program far too wide, but keeping an eye on the subsidies it awards is also a major issue. Between 2018 and 2020, only 265 households were inspected. Additionally, no audits have been performed on properties which took advantage of the program in 2021 and 2022. In order to increase the number of audits and to ensure that Montreal taxpayers' money is spent rigorously, the elected officials of Ensemble Montréal are asking that the maximum time allowed for inspections be increased from 5 to 7 years, as provided by Revenu Québec for tax audits.
Finally, in the interest of transparency, a list of the prices of the properties that have received a subsidy from the Home Purchase Assistance Program should be kept up to date on the City's Open Data Portal. It is possible to infer the minimum possible salaries of those benefiting from the program from such data.
Quotes
"Currently, the City of Montreal grants subsidies to everyone, even to buyers with strong backs for whom the housing affordability crisis is not an issue. The goal of this program should be to retain families in the city and to facilitate access to property for middle-class Montrealers, for whom the dream of homeownership is in peril," said the Leader of the Official Opposition, Aref Salem.
"We are finding that any household can take advantage of the HPAP. As journalistic investigations have revealed, there is a grey area for experienced and wealthy purchasers from other provinces or countries. The administration describes this issue as anecdotal without having a complete picture since it does not account for the income of buyers. In the midst of a housing crisis, public decision-makers must give a financial boost to Montrealers who really need it to access home ownership," insisted Julien Hénault-Ratelle, City Councillor for the district of Tétreaultville.