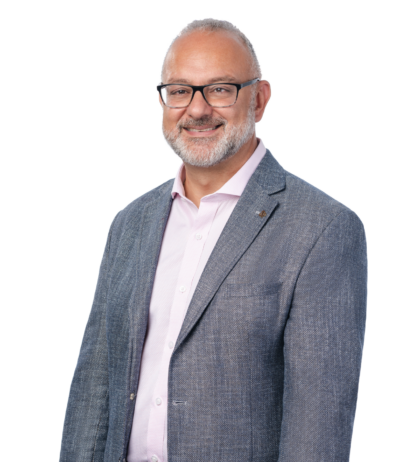 Outgoing elected
Aref Salem
City Councillor
Saint-Laurent
Norman-McLaren borough
Vice-Chair of Montreal's Transport and Public Works Commission
Member of Montreal's Council Presidency Commission

---
514-855-6000 Poste : 4042
[email protected]
For Aref Salem, City Councillor for the Norman-McLaren District, involvement in his community has been a long personal journey marked by his desire to advance the cause of small business owners, having been the manager of a small business for 17 years before, and to help his fellow citizens.
Born in a country where democracy was almost non-existent, Aref admits that he was somewhat apprehensive about politics when he arrived in Montréal. Having never voted before, politics was more about citizen involvement than voting for a duly elected representative. However, seeing the need to help his fellow business owners and bring about change at the local level, he made the decision to enter municipal politics in 2009.
Aref is proud to represent a borough that he defines as being very progressive and attractive for businesses. In fact, he believes that in Saint-Laurent, businesses have the chance to flourish by benefiting from favourable conditions that allow them to go further and create greener, more sustainable and more dynamic projects and services. 
In his opinion, Ensemble Montréal is the best vehicle to restore the reputation that Montréal deserves. As a party that is committed to diversity, economic development and SMEs, Aref believes that Montréal can benefit from a more responsible approach that will allow Montréal to regain its prominence while taking into account the reality of each citizen.
---
Professional Experience
City Councillor for the district of Norman-McLaren, since 2009
Vice-Chair of Montreal's Transport and Public Works Commission since 2017
Member of Montreal's Council Presidency Commission since 2018
President of the board of directors for Saint-Laurent College, 2015 to present
Member of Montreal's Executive Committee, responsible for transport, 2013-2017.
Member of Montréal's economic and urban development and housing committee, 2009-2013
Board member of Sationnement Montreal, 2013-2017
Board member of Bixi Montréal, 2013-2017
Board member of AMT, 2013-2017
Member of the Agglomeration Council of Montreal, 2013-2017
CMM Board Member, 2013-2017
Chairman of the Board of Directors of the Montreal Taxi Office, 2013-2017
Associate councillor, culture, heritage and design, 2012-2013
Member of the Conseil des arts de Montréal, 2012-2014
Member of the Committee on Economic, Urban and Housing Development, 2009-2013
Associate councillor, communities of diverse origins, 2009-2012
Manager of a small medium enterprise, 1992-2009
Education
Bachelor's degree in business administration, HEC Montréal, 2004
Bachelor's degree in Microbiology, Université de Montréal, 1995
Community Involvement
Volunteer at the Canada-Lebanon Chamber of Commerce and Industry 2007
Volunteer for the Canadian Red Cross Response Team 2006 – 2009
Volunteer at the Saint-Laurent Chamber of Commerce 2005-2006
Volunteer and team leader of a group of 525 youth at the World Youth Day, Toronto 2002
Scouts Group Leader 1998 – 2009