Ensemble Montréal wants to revitalize Montréal's public markets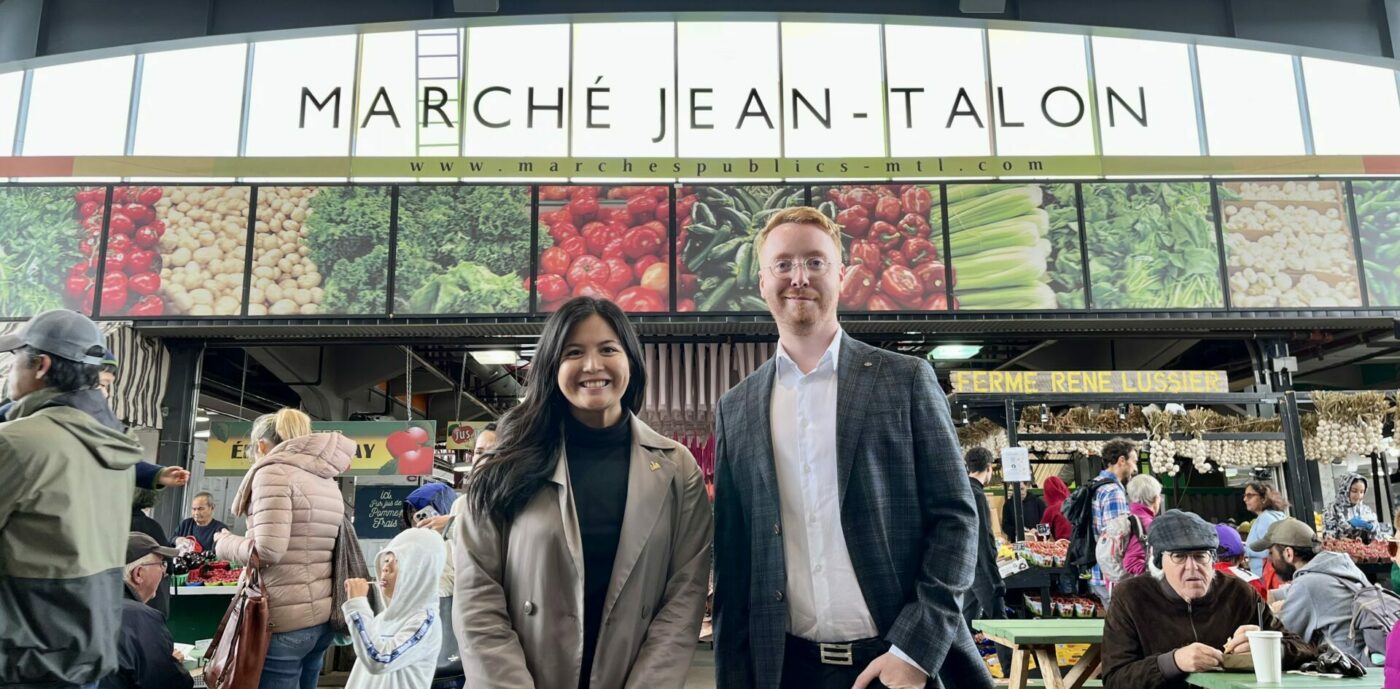 Julien Hénault-Ratelle, economic development spokesperson for the Official Opposition at Montréal City Hall, and Stéphanie Valenzuela, the Official Opposition's sustainable development spokesperson, held a press conference Sunday morning at the Marché Jean-Talon to present their demands for better support of public markets. Ensemble Montréal councillors are calling for the city to invest several million dollars to revitalize these sites and their aging infrastructure.
"Montréal's public markets are essential to the city's economic and cultural vitality, but they're in dire need of a facelift. These places have grown enormously in popularity since the pandemic, and if they are to remain attractive, we need to enhance the experience with 21st-century infrastructure," said Julien Hénault-Ratelle, city councillor for the Tétreaultville district.
The Société des marchés publics de Montréal says these infrastructures, owned by the city, have a maintenance deficit of nearly $20 million. The Official Opposition believes that funding from the municipal administration on the scale of this deficit is essential in order to offer safe, turnkey facilities adapted to current needs. This would also permit the organization to carry out its 2021-2025 development plan, which defines its maintenance issues and goals, including sanitary facilities and maintenance of technical equipment.
More and better support for different types of markets
Hénault-Ratelle and Valenzuela also called for an update to the By-law Concerning Public Markets, which was last revised in 1995. Since the last update, pop-up farmers' markets and traditional neighbourhood markets have become more important compared to Montréal's three major public markets (Jean-Talon, Atwater and Maisonneuve). Incorporating these newer locations into the regulations now seems essential to reflect the new reality.
Furthermore, Ensemble Montréal proposed that the city mandate the Société des marchés publics de Montréal to create "an extended network of public markets" that would include both pop-up farmers' markets and traditional neighbourhood markets. In addition to promoting better coordination between the various public markets, this initiative would provide market operators with more support and resources.
"Strategic investments, the creation of an extended Montréal public markets network, and urban planning that takes the importance of these institutions to our neighbourhoods into account will give our public markets the best possible conditions for growth," insisted Darlington district city councillor Stéphanie Valenzuela.
Finally, the Official Opposition is asking that the Montréal administration plan for new neighbourhood and pop-up farmers' markets in neighbourhoods under development such as Namur-Hippodrome and the PPU des Faubourgs, as well as in neighbourhoods that currently have none.