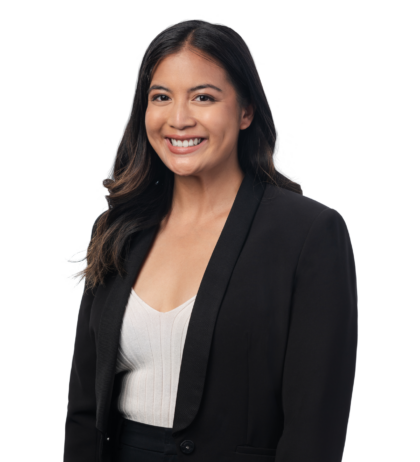 Elected official
Stéphanie Valenzuela
City Councillor
Côte-Des-Neiges–Notre-Dame-De-Grâce
Darlington borough
Vice-President of the Ensemble Montréal caucus
Spokesperson, Environment, Sustainable Development and Status of Women
Member of the Contract Review Commission

---
[email protected]
Born and raised in Côte-des-Neiges, Stephanie is a 1st generation Filipino-Canadian. She began her involvement in her community at an early age. With only a few members of her family in Canada, her parents turned to the Filipino community and volunteering to build a tight-knit network. From joining services such as the yearly flower distribution in the borough of Côte-des-Neiges-Notre-Dame-de-Grâce to offering meals at shelters, Stephanie developed a strong belief in giving back to the community and to those in vulnerable situations. 
A graduate from McGill University in Political Sciences and International Development, Stephanie has focused her efforts on non-profit organizations and community initiatives. In 2014, post-graduation, she volunteered and worked in Monterrey, Mexico for an NGO called "La Paz Comienza Con Los Niños" (Peace Begins with Children). Through her work, she learned and acquired skills in project management, public relations and fundraising. Her experience in Mexico also led her to return to Montreal with a desire to work on local issues and give back to her community. Today, she is part of the Strengthening Families Program team led by the Côte-des-Neiges Black Community Association. She is also the director of Communications for the Filipino Heritage Society of Montreal.
Stephanie believes that representation is extremely important. Growing up in an ethnically populous borough, she quickly learned that diversity is not a threat, but a strength. Her deep understanding of the needs in her district and her involvement in the community inspired her to embark on this political journey with Ensemble Montreal. She believes that through Ensemble Montreal, we can bring inclusion, innovation and investments in Côte-des-Neiges-Notre-Dame-de-Grâce.