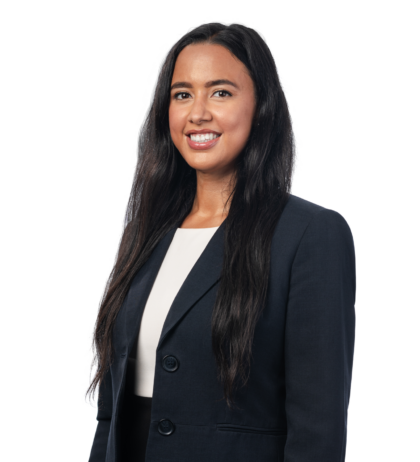 Elected official
Alba Stella Zúñiga Ramos
City Councillor
Mercier–Hochelaga-Maisonneuve
Louis-Riel borough
Deputy Leader of the Official Opposition
Spokesperson, Active Transportation, BIXI, Self-Service Vehicles (SSV), Youth and Legal Affairs
Vice-Chairwoman of the Chairman's Committee

---
514 265-4397
[email protected]
Alba comes from an underprivileged background in Colombia. At the age of 15, when she arrived in Canada, she spoke neither French nor English. A few years later, she had to stay in Canada alone and completely support herself while completing her studies. Today, she is a trilingual lawyer, a graduate of McGill University and the University of Ottawa, with legal experience in the areas of disciplinary, administrative and immigration law.
She has represented various institutions, including professional orders and syndics before disciplinary boards. While lending a helping hand to her clients during disciplinary investigations, she has also been an organizer and speaker for conferences in ethics and professional conduct. For Alba, ethics guide her interactions with others.
Whether it was working in factories, pursuing her legal degrees, or litigating in court, the path Alba has travelled has enabled her to understand the true value of hard work in building a better future. Passionate about politics, law, and with a love for Montreal, she wishes to work for the benefit of Montrealers, particularly in the district of Louis-Riel and the borough of Mercier-Hochelaga-Maisonneuve. Her experience in the political world was strongly influenced by her job as a political attaché and liaison officer for the elected officials of Ensemble Montréal. In this context, she was at the service of the citizens of the Mercier-Hochelaga-Maisonneuve borough, and more particularly those of the Louis-Riel district, to understand their concerns and to find concrete solutions adapted to their needs.  Building on this multidisciplinary journey and her own personal experience, Alba has a vision of an inclusive Montreal that fosters entrepreneurship, sustainable economic development and vibrant cultural communities. Alba advocates for a comprehensive and humanitarian approach that takes into account the multidimensional nature of political, social and economic issues while placing citizens at the head of strategic planning.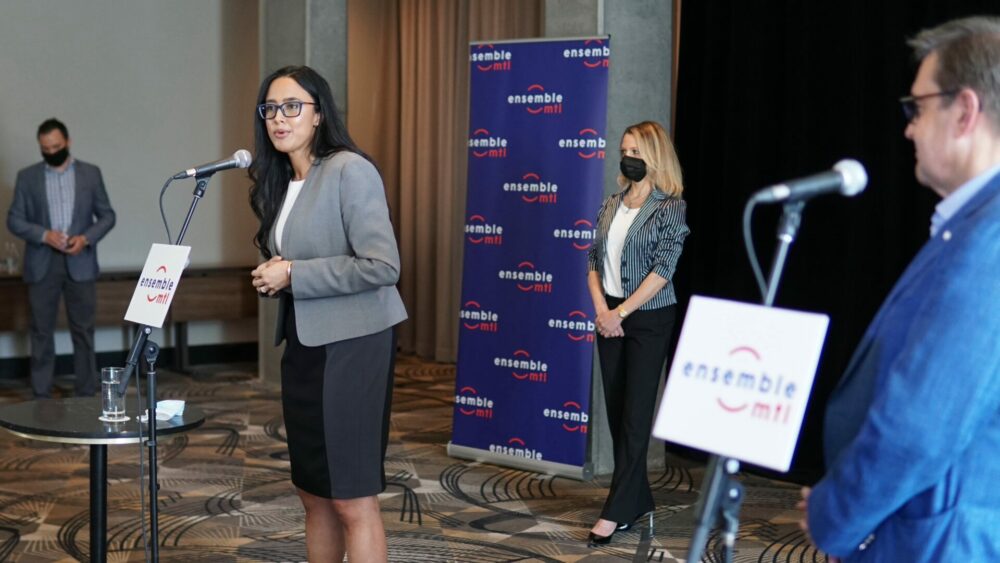 Professional Experience
Lawyer in ethics and administrative law
Political attaché and liaison agent for Ensemble Montréal
Speaker in ethics and professional conduct
Education and Certification 
Barreau du Québec (2017)
Bachelor's degree in Civil Law and Common Law (B.C.L./L.L.B.), McGill University (2015)·
Bachelor's degree in Social Sciences, international studies and modern languages (B. Sc) – Magna cum laude, University of Ottawa (2009)
Volunteer work  
Legal Information Clinic at McGill
Center for Research-Action on Race Relations
Mentoring aspiring members of the Barreau du Québec from various backgrounds