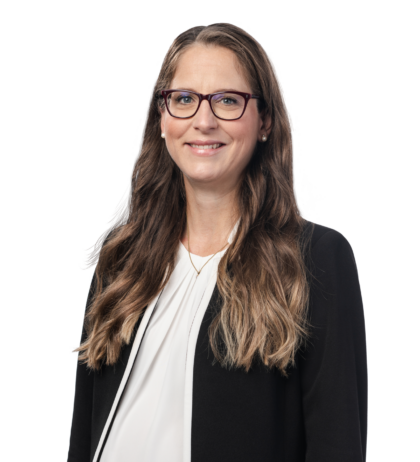 Commitment. If there is one word that adequately defines Danielle Myrand it is this one. For as long as she can remember, she has always been involved, and this, since elementary school. After starting her involvement in the mutual aid committees and extracurricular activities at Ste-Geneviève school, Danielle quickly became involved in municipal politics.
At the age of 11, she entered municipal politics as a youth environment advisor for the City of Sainte-Geneviève under Suzanne Marceau. 30 years later, the two women are now teaming up to make Montreal and its boroughs shine.
Throughout her academic career, commitment, volunteering and politics have always stuck with her. Wherever there was an organizing committee, she was there. Class president, prom organizer, reunion organizer 20 years later in 2017. One thing is certain, Danielle is a woman who loves to organize and bring people together.
A native of the West Island, Danielle spent her youth in Île-Bizard-Ste-Geneviève. Cheerleader for the Pancodas team for 11 years, she grew up at the Centre Socio and at Eugène-Dostie Park. Today, the candidate lives and works on Île-Bizard and considers herself privileged to live in such a peaceful and beautiful borough.
With her experience in marketing and communications, Danielle Myrand not only excels in project management but also had the opportunity to join her father's company which has been established in the borough for 35 years.
This proximity also allowed her to get to know the community, merchants, local entrepreneurs, associations and the reality of the borough on several levels
In 2004, she ran as a candidate for the Marguerite-Bourgeoys School Board elections. And since then, true to form, she has also been involved in the Board of Directors of her daughter's daycare center for 4 years. For 6 years now, Danielle has been a member of the Governing Board of the Jonathan-Wilson School. A position that offers the proximity that the candidate needs in order to live her involvement to the fullest. In addition, Île-Bizard can also count on Danielle as a member of the borough's Comité Consultatif d'Urbanisme (CCU), from 2014 to 2018 and from 2020 to today.
In 2019, following the problem with LED lights in the borough, Danielle was a strong voice for the citizens of Île-Bizard to change the situation for the better. Her message was heard and changes were made. Danielle Myrand is a woman of conviction who will stop at nothing until her voice is heard.
She is also a member of the Board of Directors of the Complexe Sportif St-Raphaël since 2017 and a new member of the Board of Directors of Action Jeunesse Ouest-de-l'île since 2020 for which she has been volunteering for over 10 years.
Considering her extensive involvement in community life, the leap into municipal politics is a natural one. Danielle intends to work hard, with and for her community.  Because everyone deserves to develop a sense of pride and belonging in their borough.