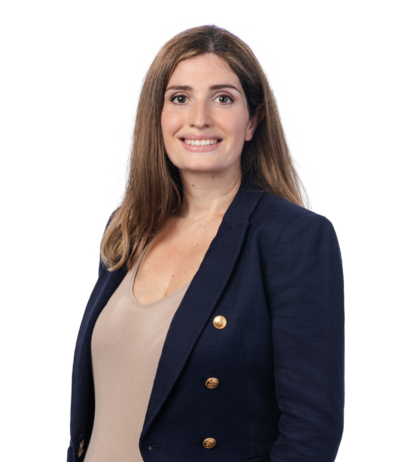 Elected official
Vana Nazarian
City Councillor
Saint-Laurent
Côte-de-Liesse borough
Spokesperson, Water Infrastructure, Work-life/remote working balance and Communications
Member of the Commission on Water, the Environment, Sustainable Development and Great Parks

---
514 855-6000
[email protected]
Vana Nazarian is a young woman in her thirties who has nearly 10 years of experience in political cabinets, both in the Montreal administration and at the provincial level. Proficient in several languages, she holds a bachelor's and a master's degree in art history and has been pursuing an MBA in recent years.
About ten years ago, Vana and her husband, chose the Borough of Saint-Laurent to settle and start their young family. The progressive nature of Côte-de-Liesse, especially the major promising and structural projects in terms of urban planning and sustainable development, are some of the elements that have contributed to her deep attachment to the district. The mother of three children, who can bear witness to the development of the district over the years, represent and actively serve her fellow constituents.
Her community involvement, just like her professional background, make her a woman who values work done on the ground with a pragmatic approach and always in solution mode, ready to serve and defend the interests of Montrealers.
Throughout her career, she has often been actively involved in local projects and issues pertaining to her community. Moreover, her political engagement has always been rooted in social initiatives that support local communities.
For her, making the leap into active politics means being able to work alongside a dynamic team and to commit together to build an innovative and progressive Montreal, rich in its diversity, safe and accessible to all. It is also, on a personal level, a way to offer something bigger to the next generation and to her own children, so that they in turn, can dream of the Montreal of tomorrow.