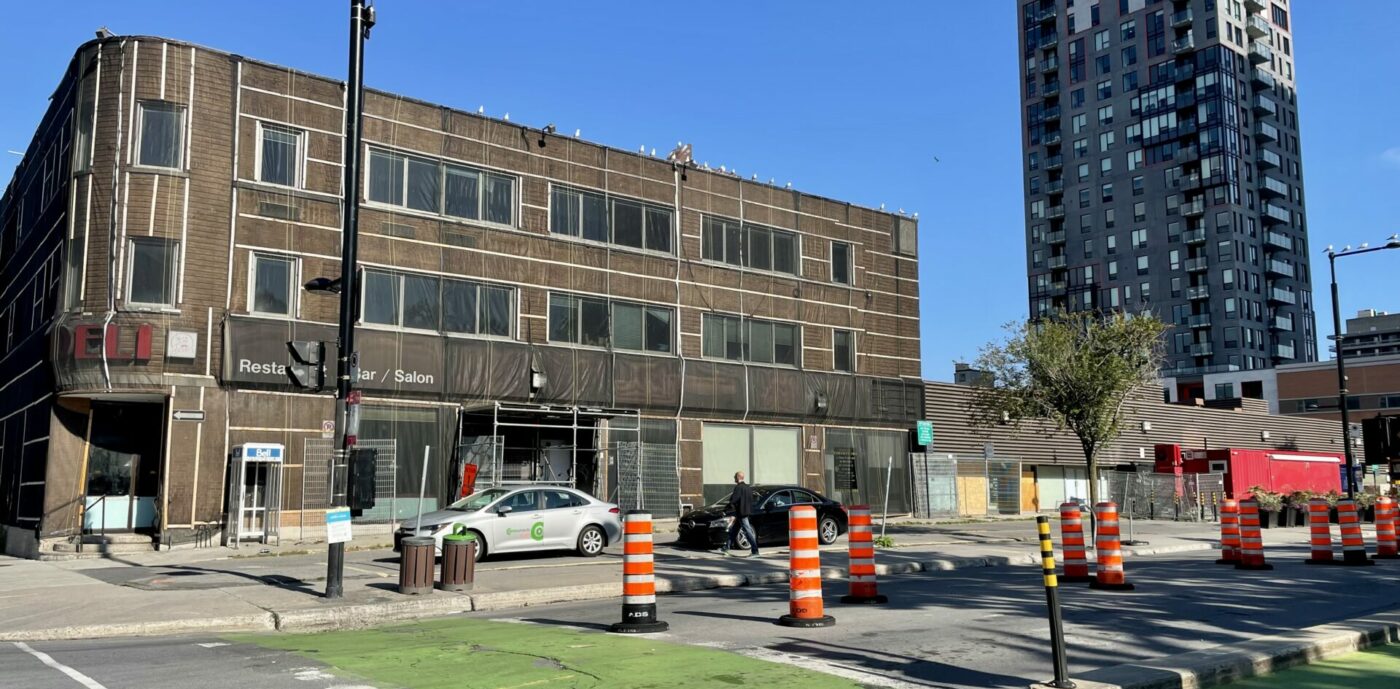 Ensemble Montréal urges the Plante administration to relaunch the file of the development of affordable student housing and social housing on the southern portion of the Îlot Voyageur. After almost five years in power, the record on housing is not very good. In Ville-Marie, only 176 social housing units have been built since 2018 out of more than 15,500 new constructions in the borough, which represents less than 0.9% of the units built. The Official Opposition believes that the immobilism has gone on long enough and is issuing an ultimatum to the administration: a plan for the development of social housing on the Îlot Voyageur site must be adopted by the end of 2023.
"Beyond the speeches and election promises, we need actions. Montreal has powers in housing and levers to accelerate the construction of student, community and social housing. The Îlot Voyageur must not be another project like so many others that we will still be talking about in 40 years saying that it is time to carry it out," insisted Julien Hénault-Ratelle, City Councillor for Tétreaultville District, during a press conference held this morning in front of the building located at the corner of Berri Street and de Maisonneuve Boulevard.
This situation is reminiscent of Tower 6 of the Square Children, whose draft bylaw was described as "premature and inappropriate" by the Office de consultation publique de Montréal (OCPM).  A report by the organization confirms that reducing the height of the project would be a serious mistake and would compromise the construction of social housing on the site expected for over the past five years. 
"In the borough of the mayor, zero social housing units have been built since the adoption of the bylaw for a mixed metropolis. We are a student city, we are suffering from the housing crisis, the pressure is strong in the central neighbourhoods, the location of the Îlot Voyageur is ideal. Everything is in place for this project to be a priority, but the administration is dropping it," said Sonny Moroz, City Councillor for Snowdon District.
With an average income of $10,000 to $15,000, many students have to turn to roommates, but this reduces access to large units for families. According to the Unité de travail pour l'implantation de logement étudiant (UTILE), 15,000 rooming students units should be built within the next 10 years to meet the need.
"Students are the great forgotten of housing strategies. Yet, building housing adapted to the student reality means reducing the pressure on the entire system. It is a priority for Ensemble Montréal to relaunch the housing development file on the southern portion of the Îlot Voyageur", added Alba Zuniga Ramos, City Councillor for Louis-Riel District.