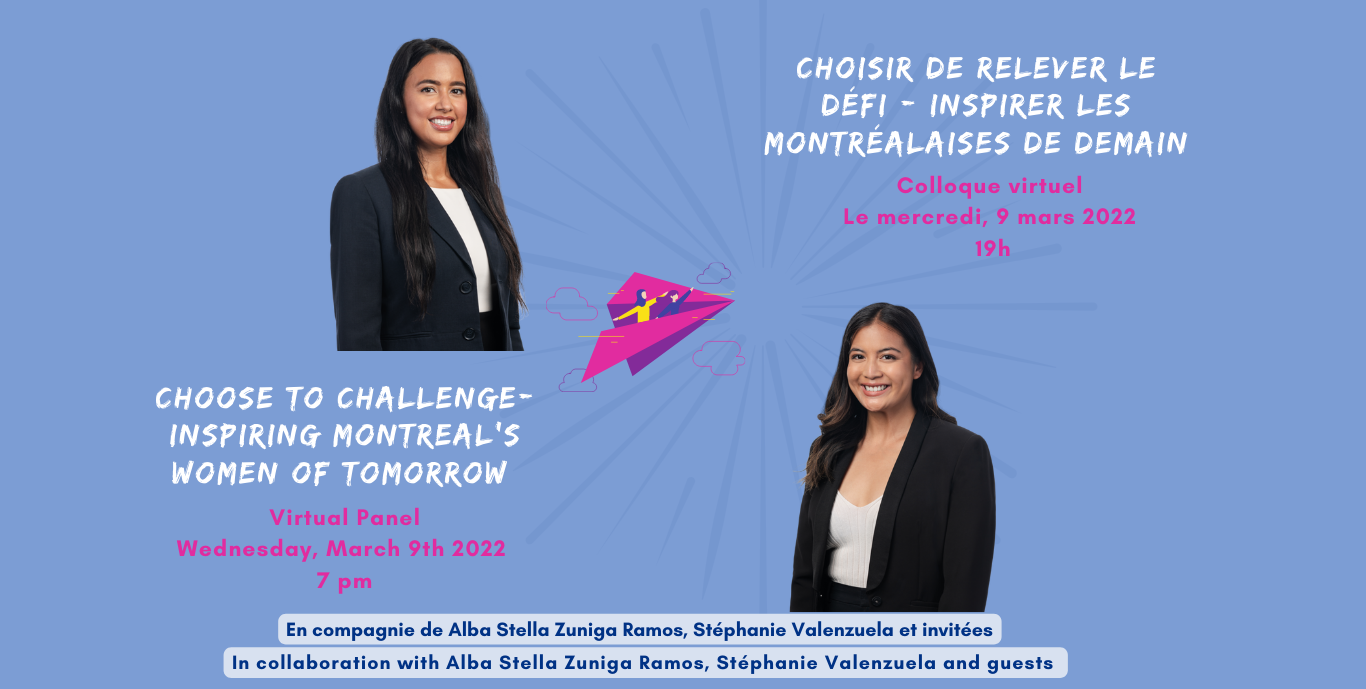 In anticipation of International Women's Day, Ensemble Montréal wishes to recognize the contribution of women to the life of our metropolis. 

Our party will hold a virtual panel with elected women and Montreal women from different sectors who have distinguished themselves through their careers. This event is the initiative of our elected representatives Alba Stella Zuniga Ramos (City councillor for Louis-Riel) and Stephanie Valenzuela (City councillor for Darlington).
Here is the list of guests: 
– Christine Black, Mayor of Montréal-Nord
– Arij-Abrar El Korbi, Borough Councillor (Saint-Léonard)
– Vana Nazarian, City Councillor (Saint-Laurent)
– Catherine Clément-Talbot, City Councillor (Pierrefonds-Roxboro)
– Nathalie Pierre-Antoine, Borough Councillor (Rivière-des-Prairies-Pointe-aux-Trembles)
– Effie Giannou, City Councillor (Bordeaux-Cartierville)

Panellists and elected officials will talk about:
-Their journey;
-Gender equality ;
-Work-family-political participation balance;
-Mutual aid between generations.

Join us on Wednesday, March 9 at 7 p.m. to highlight women's contributions in our city. 

The panel will be held on the ZOOM platform. The event will be recorded to allow for post-event viewing by our team. It is important to register at the following link to participate: https://us06web.zoom.us/…/reg…/WN_cRg61MKaRcSILTXmp2v5DQ

Looking forward to meeting you!