Ensemble Montréal wants to green-light the regulation of electric micromobility devices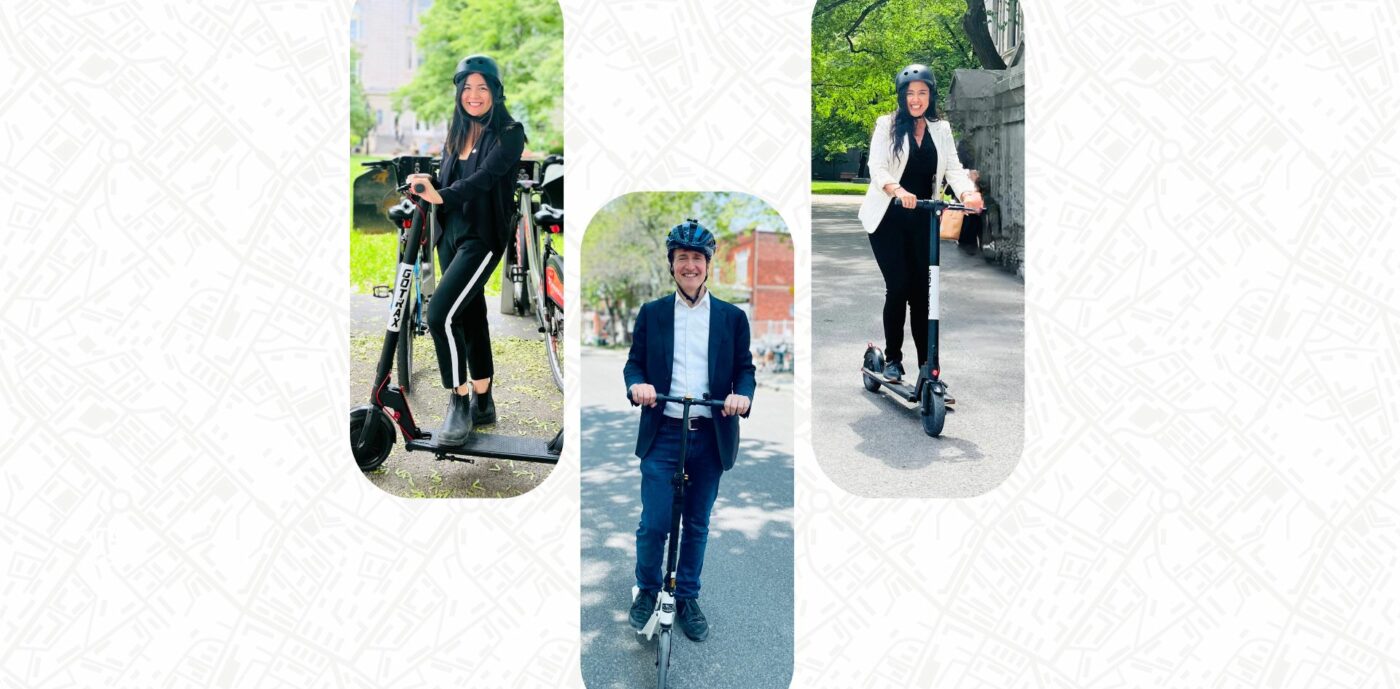 In response to Montrealers' passion for electric scooters and other micromobility devices and their displeasure with the ban on their use, Ensemble Montréal is launching a petition today to ask the Québec government to legalize riding these little electric speedsters, which will enable the city to regulate their use.
At present, many users of electric scooters, unicycles, boards, and other small electric vehicles are confronted with a lack of consistency in the Highway Safety Code (HSC). For some years now, people have been buying these machines and using them illegally without knowing (or caring) that their use is prohibited on public property throughout the province. At the same time, governments remain inert in the face of their illegal use, which makes it impossible to remedy problems of sharing public spaces with other users, and to deal with misbehaviour.
Faced with the problems of these ever more popular devices, the city can't afford to wait years before allowing electric micro-vehicles on its territory, even though the Société d'assurance automobile du Québec (SAAQ) has been evaluating the use of these vehicles for nearly five years under a pilot project. Although the pilot project ends this fall, the objectives of Montréal's 2020-2030 climate plan are clear: nearly 25% of solo car trips must move to less energy-intensive means of transport. Ensemble Montréal is therefore calling on the Québec government to go full throttle and quickly amend the Highway Safety Code to regulate the use of these vehicles on public property.
"Montrealers want alternatives to the car, and we have to respond quickly to this demand and get on board. These new means of transport are gaining in popularity and here to stay, even though they are currently banned. If the metropolis doesn't quickly obtain the power to regulate electric micro-vehicles, the problems of cohabitation and pedestrian safety will only get worse during the summer season," pointed out the Official Opposition's active transportation spokesperson, Alba Zuniga Ramos.
Recall that a petition requesting cities to intervene rapidly to have these devices legalized was launched by a Sherbrooke resident in August 2022. The letter was addressed to the Mayor of Montréal, among others. 
Note: On July 5, 2023, the Government of Quebec issued an order to allow electric scooters and other micromobility devices in the province as part of a three-year pilot project. This will begin on July 20. Consequently, the petition initiated by Ensemble Montreal has been closed. We thank all signatories.